[vc_row full_width="stretch_row_content_no_spaces" gradient_colors="%5B%7B%7D%5D" kswr_row_top_decor_enabled="false" kswr_row_bottom_decor_enabled="false"][vc_column]
Welcome to 24-7 Garage Doors INC
Houston Garage Door Services
CHOOSE A SERVICE
Fast 24/7 Repair
CALL US NOW!
713-999-1059
Welcome to 24-7 Garage Doors INC
Houston Garage Door Services
CHOOSE A SERVICE
Fast 24/7 Repair
CALL US NOW!
713-999-1059
[/vc_column][/vc_row][vc_row gradient_colors="%5B%7B%7D%5D" css=".vc_custom_1578331033883{padding-top: 100px !important;padding-bottom: 10px !important;}" kswr_row_top_decor_enabled="false" kswr_row_bottom_decor_enabled="false"][vc_column width="2/3″][kswr_heading head_align="center" head_title_color="{"type":"color","color1":"rgba(40, 115, 201, 1)","color2":"#333","direction":"to left"}" head_subtitle_color="#333333″ head_title="GARAGE DOOR REPAIR KATY, TX" head_title_fsize="font-size:48px;line-height:1.3;" head_title_fstyle="font-family:Inherit;font-weight:500;" head_subtitle_fsize="font-size:14px;" head_subtitle_fstyle="font-family:Inherit;font-weight:inherit;" head_title_margins="margin-top:0px;margin-bottom:0px;" head_subtitle_margins="margin-top:0px;margin-bottom:0px;"][/kswr_heading][kswr_fancytext fctxt_align="center" fctxt_holdtime="5000″ fctxt_typespeed="100″ fctxt_content_color="#222222″ fctxt_content="We Offer Best Services
We offer 24 Hour Services all across Houston" fctxt_content_fsize="font-size:40px;line-height:1.3;" fctxt_content_fstyle="font-family:Inherit;font-weight:500;" fctxt_prefix_fsize="font-size:19px;" fctxt_prefix_fstyle="font-family:Inherit;font-weight:inherit;" fctxt_suffix_fsize="font-size:19px;" fctxt_suffix_fstyle="font-family:Inherit;font-weight:inherit;"][vc_empty_space][kswr_heading head_title_color="{"type":"color","color1":"#222222","color2":"#333","direction":"to left"}" head_subtitle_color="#333333″ head_title_fsize="font-size:44px;line-height:1.1;" head_title_fstyle="font-family:Inherit;font-weight:500;" head_subtitle_fsize="font-size:16px;" head_subtitle_fstyle="font-family:Inherit;font-weight:400;" head_title_margins="margin-top:80px;margin-bottom:0;" head_subtitle_margins="margin-top:0px;margin-bottom:0px;"]
24-HOUR GARAGE DOOR REPAIR KATY, TX
The city of Katy is one of Houston's best suburbs to buy a home. This community is a perfect place to start a family or settle down for retirement. When it comes to life in Katy, TX, the town is often quiet, with plenty of restaurants and wonderful schools nearby.
Furthermore, the homes you can expect in Katy, TX, are immense. These buildings are perfectly suited to settle down for the rest of your life or just to get started. In either case, you can expect the homes in Katy to have garages. Many. Many homes feature one-car garages or more, which means you'll need to care for the garage door.
24-7 Garage Doors wants to assist you with your garage door repairs in Katy, TX. Our team is capable of providing repairs whenever you need them. Our garage door repair services are available 24 hours a day and 7 days a week. This means you can call us as soon as the damage or failure occurs.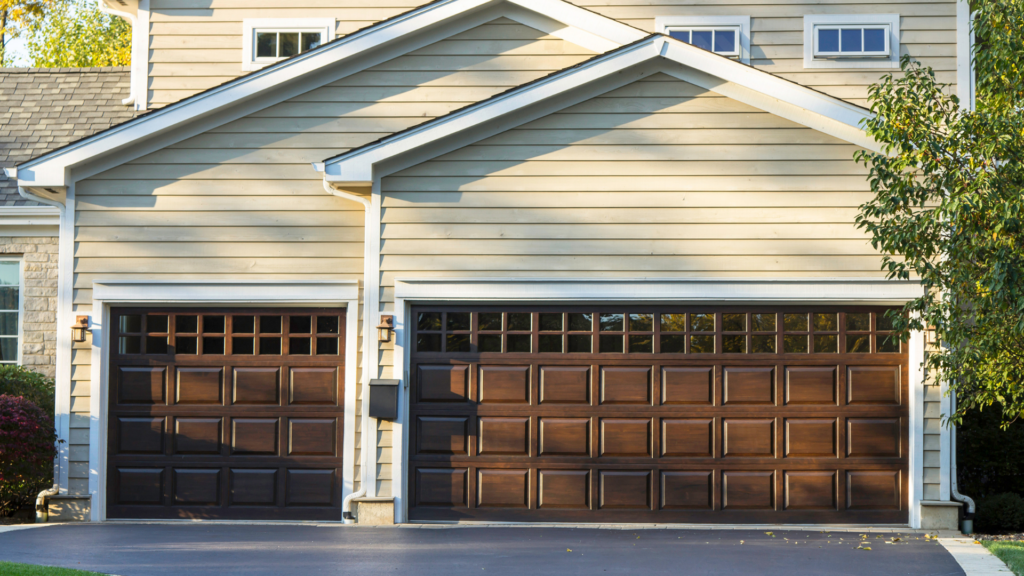 Our team has the resources, training, and experience to complete the job from garage door springs to complete replacements whenever you need us. If the repair is not an emergency, then have us come in the morning for same-day service. Our response times are fast, and we always offer same-day service, which helps you save time and money.
Here at 24-7 Garage Doors, our repairs are comprehensive and all-encompassing, which means we can fix or replace any part of our garage door. You can find just a few repair examples below:
spring replacement of all types
install or replace lifting and lock cables
stiff and squeaky doors
replace rollers, pulley wheels, etc.
locking handles
electric mechanisms
and more!
Give our team whenever you need us. We would be happy to provide the emergency repairs you need. Our 24-hour garage door repair in Katy, TX, is designed to help you live a safer and more convenient life.
FINDING THE GARAGE DOOR REPAIR KATY PROVIDER, YOU CAN TRUST
Are you a business or resident and in need of garage door services in Katy? 24-7  Garage Doors the leading garage door repair company in Katy, TX, and the surrounding areas. You can call us at any time of the day to receive our garage door repair services.
24-7 Garage Doors is a locally-owned and operated business. Plus, we are a premier and award-winning organization that comes with more than 25 years of experience in the garage door industry. We are more than just a residential and commercial garage door repair Katy company; we also specialize in openers for gates and fences!
There isn't a problem that we cannot resolve, so don't delay! Call 24-7 Garage Doors of Katy today! Don't forget to check out our garage door specials too.[/kswr_heading][kswr_heading head_align="center" head_title_color="{"type":"color","color1":"rgba(40, 115, 201, 1)","color2":"#333","direction":"to left"}" head_subtitle_color="#333333″ head_title="KATY'S MOST RELIABLE GARAGE DOOR REPAIR SERVICE" head_title_fsize="font-size:48px;line-height:1.3;" head_title_fstyle="font-family:Inherit;font-weight:500;" head_subtitle_fsize="font-size:14px;" head_subtitle_fstyle="font-family:Inherit;font-weight:inherit;" head_title_margins="margin-top:0px;margin-bottom:0px;" head_subtitle_margins="margin-top:0px;margin-bottom:0px;"][/kswr_heading][/vc_column][vc_column width="1/3″][vc_widget_sidebar title="Our Customer Reviews" sidebar_id="custom-area-1″][/vc_column][/vc_row][vc_row gradient_colors="%5B%7B%7D%5D" css=".vc_custom_1578331033883{padding-top: 100px !important;padding-bottom: 10px !important;}" kswr_row_top_decor_enabled="false" kswr_row_bottom_decor_enabled="false"][vc_column][vc_empty_space][vc_row_inner][vc_column_inner width="1/3″][vc_single_image image="16819″ img_size="full" style="vc_box_outline" border_color="mulled_wine"][/vc_column_inner][vc_column_inner width="1/3″][vc_single_image image="16818″ img_size="full" style="vc_box_outline" border_color="mulled_wine"][/vc_column_inner][vc_column_inner width="1/3″][vc_single_image image="16820″ img_size="full" style="vc_box_outline" border_color="mulled_wine"][/vc_column_inner][/vc_row_inner][/vc_column][/vc_row][vc_row full_width="stretch_row" gradient_colors="%5B%7B%7D%5D" kswr_row_bg_type="parallax" css=".vc_custom_1526503015368{padding-top: 50px !important;padding-bottom: 70px !important;}" kswr_row_top_decor_enabled="false" kswr_row_bottom_decor_enabled="false" kswr_row_bg_image_img="14812″ kswr_row_bg_image="{"image":"","repeat":"no-repeat","position":"left top","size":"cover","overlay":"#f0ad3c","overlayopacity":"0.97"}"][vc_column][vc_row_inner][vc_column_inner width="3/4″][kswr_heading head_title_color="{"type":"color","color1":"#ffffff","color2":"#333","direction":"to left"}" head_subtitle_color="#ffffff" head_title="AVAILABLE ALL DAY EVERY DAY" head_title_fsize="font-size:30px;" head_title_fstyle="font-family:Inherit;font-weight:400;" head_subtitle_fsize="font-size:18px;" head_subtitle_fstyle="font-family:Inherit;font-weight:300;" head_title_margins="margin-top:0px;margin-bottom:0px;" head_subtitle_margins="margin-top:0px;margin-bottom:0px;"]Call Houston's Most Trusted 24 Hour Garage Door Services Company[/kswr_heading][/vc_column_inner][vc_column_inner width="1/4″ css=".vc_custom_1511271491557{margin-top: 20px !important;}"][kswr_button btn_link="url:https%3A%2F%2F247garage-doors.com%2Fcontact-us%2F|||" btn_style="qaswara" btn_hover_action="scaleup" btn_width="210″ btn_height="47″ btn_border_radius="3″ btn_bg="{"type":"color","color1":"#ffffff","color2":"#111","direction":"to left"}" btn_bg_hover="{"type":"color","color1":"#3366cc","color2":"#00AFD1","direction":"to left"}" btn_clr="{"type":"color","color1":"#222222","color2":"#fff","direction":"to left"}" btn_align="center" btn_icon_size="26″ btn_txt="GET IN TOUCH TODAY" btn_default_style="0″ btn_full_width="true" btn_margins="margin-top:0px;margin-bottom:0px;" btn_paddings="padding-left:0px;padding-right:0px;" btn_ftsize="font-size:14px;" btn_ftstyle="font-family:Inherit;font-weight:400;" btn_bdr="{"borderwidth":"2px","bordercolor1":"rgba(255, 255, 255, 1)","borderstyle":"solid","bordergradientdirection":"none","bordercolor2":"transparent"}" btn_icon_paddings="padding-left:0px;padding-right:0px;"][/vc_column_inner][/vc_row_inner][/vc_column][/vc_row][vc_row full_width="stretch_row_content_no_spaces" equal_height="yes" content_placement="middle" gradient_colors="%5B%7B%7D%5D" kswr_row_top_decor_enabled="false" kswr_row_bottom_decor_enabled="false"][vc_column gradient_colors="%5B%7B%7D%5D" css=".vc_custom_1578315500425{background-color: #f6f6f6 !important;}" offset="vc_col-lg-6 vc_col-md-12 vc_col-xs-12″][vc_gmaps link="#E-8_JTNDaWZyYW1lJTIwc3JjJTNEJTIyaHR0cHMlM0ElMkYlMkZ3d3cuZ29vZ2xlLmNvbSUyRm1hcHMlMkZlbWJlZCUzRnBiJTNEJTIxMW0xNCUyMTFtOCUyMTFtMyUyMTFkMTM4NTYuNDM5NzkyOTM0NzE0JTIxMmQtOTUuNDU0NjElMjEzZDI5Ljc0NTUzMSUyMTNtMiUyMTFpMTAyNCUyMTJpNzY4JTIxNGYxMy4xJTIxM20zJTIxMW0yJTIxMXMweDAlMjUzQTB4NzI3MjIyZDQyZWNiMGYyOSUyMTJzMjQtNyUyNTIwR2FyYWdlJTI1MjBEb29ycyUyMTVlMCUyMTNtMiUyMTFzZW4lMjEyc3VrJTIxNHYxNTc5NDQ0MjY5MzM3JTIxNW0yJTIxMXNlbiUyMTJzdWslMjIlMjB3aWR0aCUzRCUyMjYwMCUyMiUyMGhlaWdodCUzRCUyMjQ1MCUyMiUyMGZyYW1lYm9yZGVyJTNEJTIyMCUyMiUyMHN0eWxlJTNEJTIyYm9yZGVyJTNBMCUzQiUyMiUyMGFsbG93ZnVsbHNjcmVlbiUzRCUyMiUyMiUzRSUzQyUyRmlmcmFtZSUzRQ=="][/vc_column][vc_column gradient_colors="%5B%7B%7D%5D" css=".vc_custom_1514386355118{padding-top: 10% !important;padding-right: 10% !important;padding-bottom: 10% !important;padding-left: 10% !important;background-color: #eeeeee !important;}" offset="vc_col-lg-6 vc_col-md-12 vc_col-xs-12″][kswr_heading head_align="center" head_title_color="{"type":"color","color1":"#222222","color2":"#333","direction":"to left"}" head_subtitle_color="#333333″ head_title="GET IN TOUCH TODAY" head_title_fsize="font-size:36px;" head_title_fstyle="font-family:Inherit;font-weight:400;" head_subtitle_fsize="font-size:14px;" head_subtitle_fstyle="font-family:Inherit;font-weight:inherit;" head_title_margins="margin-top:0px;margin-bottom:0px;" head_subtitle_margins="margin-top:0px;margin-bottom:0px;"][/kswr_heading][kswr_spacer spc_desk_height="20″ spc_tablet_height="20″ spc_tablet_sm_height="20″ spc_phone_height="20″ spc_phone_sm_height="20″]
[/vc_column][/vc_row]